Find A Lead Safe Worker
Finding a lead safe worker is similar to finding a professional for other needs. The Lead Safe Cleveland Coalition has created a list of vetted professionals that have been trained to support you through the Lead Safe Certification process. Contact the Lead Safe Resource Center today at (833) 601-5323.
Lead Safe Workers
Lead safe work practices are used to protect your family when you or a contractor disturbs old paint in your home built before 1978. These practices include working wet, using lead safe containment and clean-up practices, reducing dust and fumes created during renovation, and wearing protective gear.

Lead-based paint may be found on any surface in the home—inside or outside. When lead-based paint is disturbed during renovation, repair or painting activities, dangerous amounts of lead dust can be created.

Jobs such as demolition, window replacement, opening up walls, etc., can also release accumulated lead dust into the home. Even after a typical renovation cleanup, dangerous levels of lead dust can remain.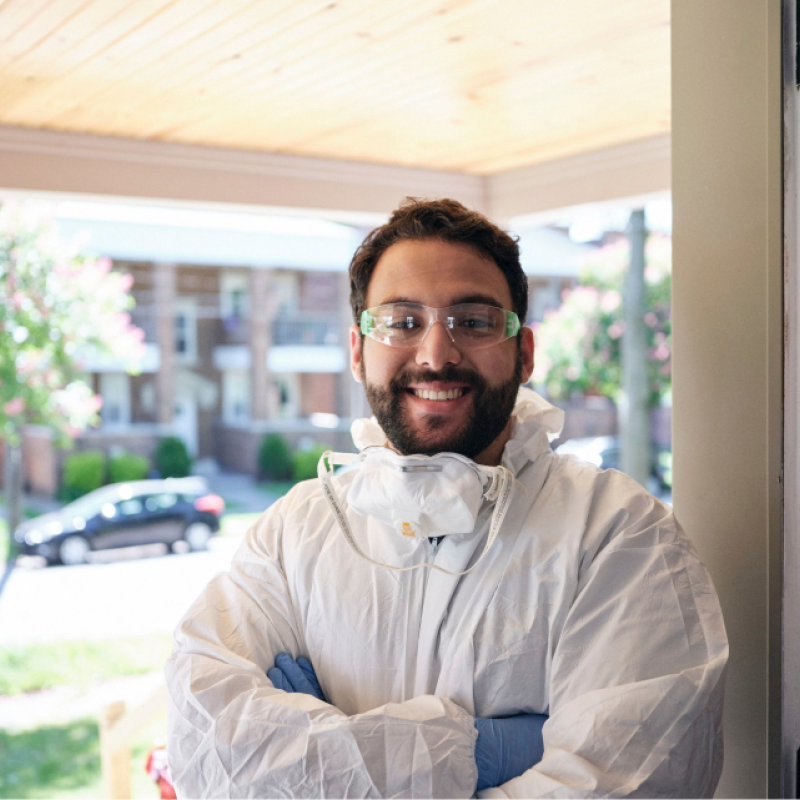 Interested in Becoming a Lead Safe Worker?
The Lead Safe Resource Center offers training & hands on vetting experience for those who are looking to become a lead safe worker. If you are interested in becoming a lead safe worker call the Lead Safe Resource Center 833-601-LEAD (5323) or click Learn More for more information.
Frequently Asked Questions
Does a Lead Safe worker need to be on the vetted list?
No, as long as they are licensed or certified to complete the scopes of their jobs. If you utilize the vetted list, you will be able to connect with professionals who have gone through the vetting process of the Lead Safe Cleveland Coalition.
How much does a clearance examination cost?
A clearance examination may cost anywhere from $250 - $500 per unit. These rates depend on experience, business models, and other factors. To best determine the cost of service, you should contact a vetted lead safe worker directly.
How much does lead remediation cost?
There is no standard cost for remediation. Cost is based on the amount of work to be completed.
Interim controls can be used to create a lead safe home and comply with the new Lead Safe Certification requirements. Interim controls are a set of measures designed to temporarily reduce exposure to lead hazards. Interim controls require less intervention and are less costly than the lead free approach of abatement. Interim controls may cost between $500 and $5,000 based on property condition.
If you need financial assistance, please visit CHN Housing Partners.
How do I report a Lead Safe worker?
Please contact the Lead Safe Resource Center team to report a lead safe worker. You can contact the Lead Safe Resource Center at (833) 601-5323, by email at Workforce@ehw.org, or by submitting a complaint at this link.