About Lead: Sources & Exposure
The effects of lead exposure are not reversible. The goal is to prevent childhood lead exposure before harm occurs by removing lead hazards from the environment.
The effects of lead exposure are not reversible. The goal is to prevent childhood lead exposure before harm occurs by removing lead hazards from the environment.
Sources of Lead Hazards
Lead is a toxic metal and can be found in paint, soil, jewelry, toys, home remedies, ceramics, candy, and water. Lead-based paint and lead-contaminated dust in older buildings are by far the most common form of lead exposure for children in Cleveland. Over 90 percent of rental units in the City of Cleveland were built before 1978—the year consumer use of lead-based paint was banned nationally. Because of this, many residents, especially low-income renters of color, may have trouble finding homes that are safe from lead hazards.
Surfaces in the home that rub against each other, like windows and doors, can produce leaded dust that ends up on surfaces or floats in the air. People can ingest or inhale the toxin when they spend time in areas where this dust is present. Children—especially those under the age of six—are most at risk. It takes less than a teaspoon of dust—the size of a sugar packet—to cause serious, long-term harm.
Sources of Lead Hazards FAQs
How can I find out if my home has lead hazards?
A risk assessment determines if there are any lead hazards, such as peeling paint and lead dust, and what actions to take to address these hazards. The Lead Safe Resource Center can also assist in identifying lead risk assessors.
Where are lead hazards most often found in homes?
Lead paint is still present in many homes built before 1978, sometimes under layers of newer paint. If the paint is in good shape, the lead paint is usually not a hazard. Deteriorating lead-based paint (peeling, chipping, chalking, cracking, damaged, or damp) is a hazard and needs immediate attention. It may also be a hazard when found on surfaces that children can chew or that get a lot of wear-and-tear, such as: windows & windowsills, doors & door frames, stairs, railings, banisters, and porches.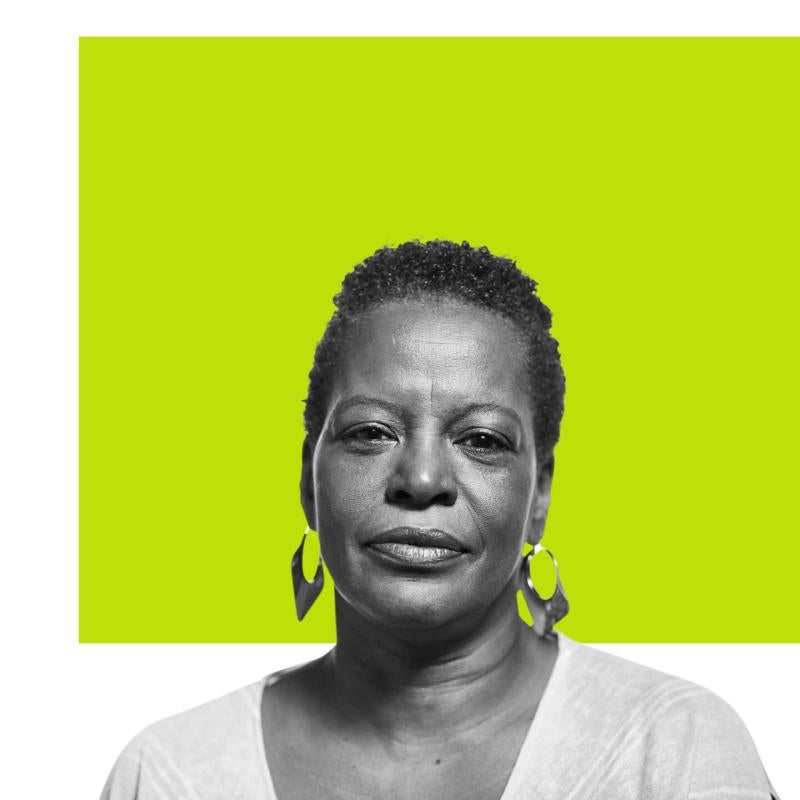 "You can get it from the lead dust, which is not obvious to the eye."
Robin B
Mother, Community Voice
Effects of Lead Exposure
Lead is an environmental toxin that affects the brain, heart, bones, kidneys, and nervous system and there are no safe levels once it is in the bloodstream. Lead poisoning occurs when lead builds up in the body, often over months or years, causing serious problems. Many of these problems are not detected until years after exposure. Sometimes, signs of lead poisoning may not show up until adulthood.
Lead poses risks prenatally as well. Lead present in maternal bone can be released into the bloodstream during pregnancy and become a source of exposure to a developing fetus. It can also cross the placental barrier, resulting in serious effects, such as miscarriage, fetal malformations, reduced fetal growth, premature birth, stillbirth, and low birth weight.
Very high doses of lead, which are rarely seen in the United States today, can cause seizures, coma, and death. However, even much lower levels can cause neurological damage, such as impaired memory and executive function, which includes the ability to plan, remember instructions, and juggle multiple tasks. Lead exposure may also cause depression, anxiety, and withdrawn behavior—the tendency to avoid the unfamiliar, either people, places, or situations. Lead exposure can result in decreased IQ and academic performance and can cause issues with impulsivity, hyperactivity, and attention disorders. Lead can be especially problematic among populations experiencing other developmental risk factors, all of which can impair school readiness and achievement. Lead poisoning creates a toxic baseline to which all other risks are added.
Lead Poisoning Effects FAQs